Your Trout and Steelhead Specialists.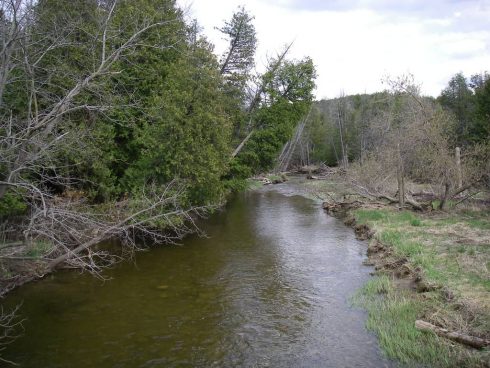 The Boyne River is a tributary of the Nottawasaga river that enters the Nottawasaga River in the town of Alliston. People fish right in town for steelhead, brown trout and salmon during the trout open season and there is good access there.
Just about the entire river has steelhead, salmon, and resident brown trout, but it's only in the upper sections closer to the town of Shelburne which is the area that has brook trout in it.
This upper section is small and tough to fish and some of it is on private lands.
Fishing the Boyne river in the lower part of the river through Alliston is sandy bottom with lots of wood but as you get up past Earl Row Provincial park it becomes more of a rocky river averaging maybe 15 feet across and can fish good at times.
There is good fishing in the Earl Rowe park and some of the upper river is in the Boyne Provincial park so access can be good there to.
This river doesn't get stocked and has struggled with a declining steelhead and brown trout population. The low, warm summer waters and pollution have been problems on this river but the primary reason for the low numbers is due to over harvest from anglers and because there is such good access that the big adult fish really don't have much safe areas. It is highly recommended that you please do yourself and everyone else a favor and release your fish. Due to low number it's not uncommon to fish for days before you get one brown trout out of this river.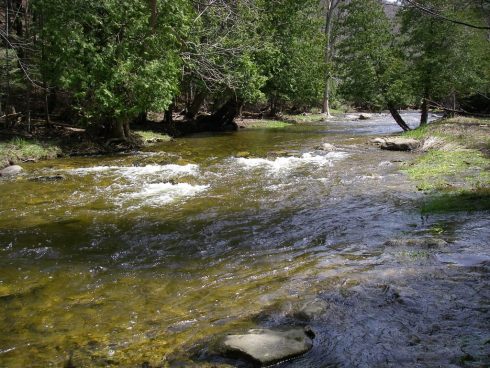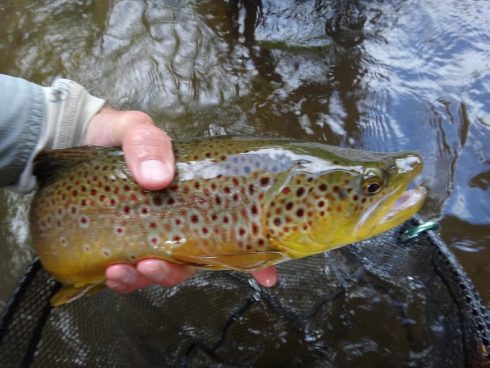 Fishing the Boyne river is a fun river to fish with a fly rod but is just big enough to centerpin fish or spin fish. During the summer moths the river can get extremely low and is not recommended for fishing past late June.
The lower river is probably better for centerpin fishing than the upper river and has good access there for centerpin anglers. There are more bigger deeper pools in the lower river and not much fishing pressure here despite running right through the Town of Alliston.
Although there is good access up river in the Boyne provincial park, it can be difficult walking due to the dense bush and rocks. There is also quite a bit of poison ivy along much of this river.
Anglers Fishing the Boyne river would consider this a smaller river with maybe an average of 15 feet wide in the upper sections. After the trout opener and the steelhead are gone this can be a fun river to fish with smaller rods and flies for all the little rainbows and the occasional brown trout or brook trout.
The Boyne river can have huge hatches with non-stop action with all the smaller resident fish for the dry fly anglers.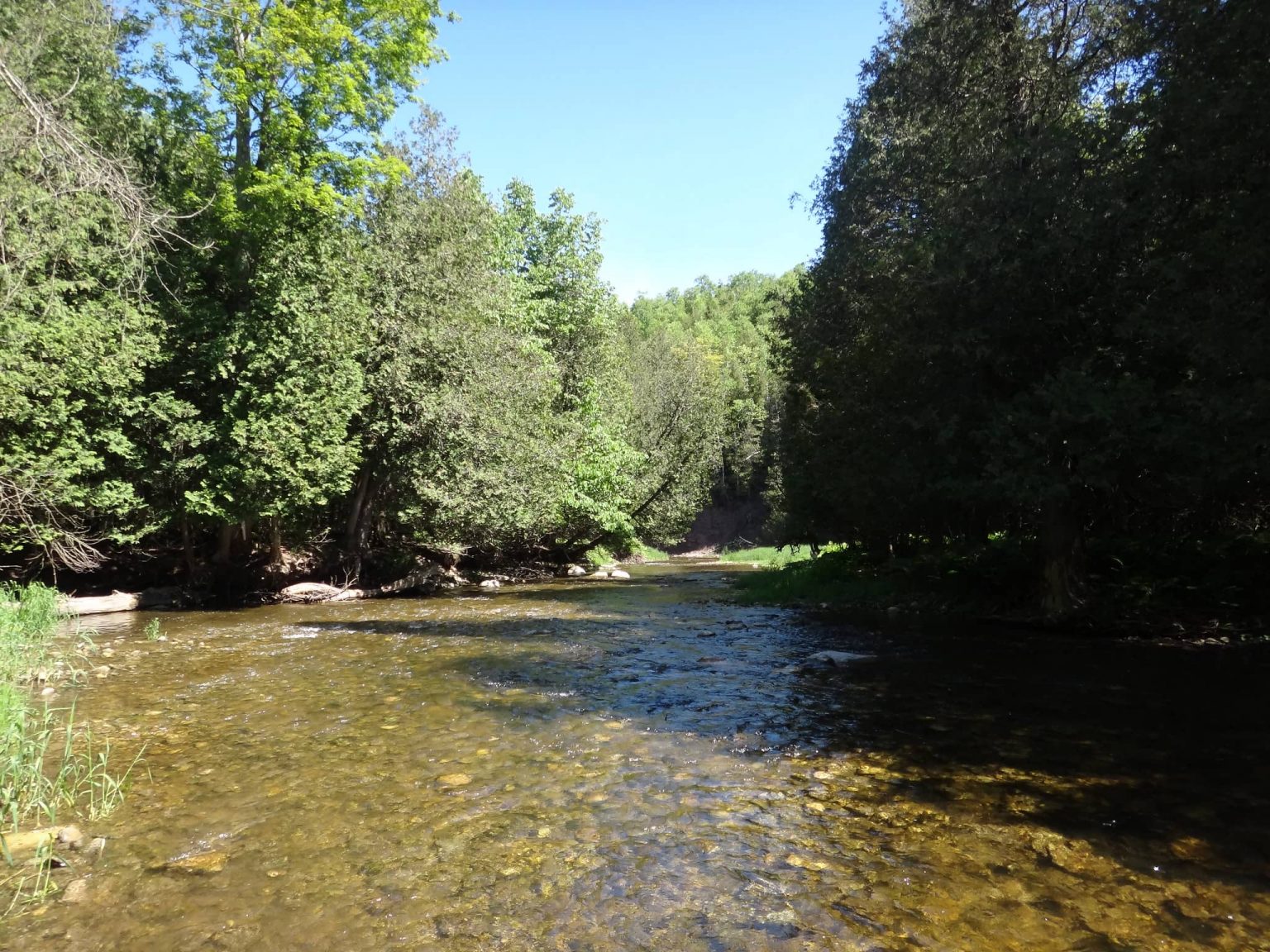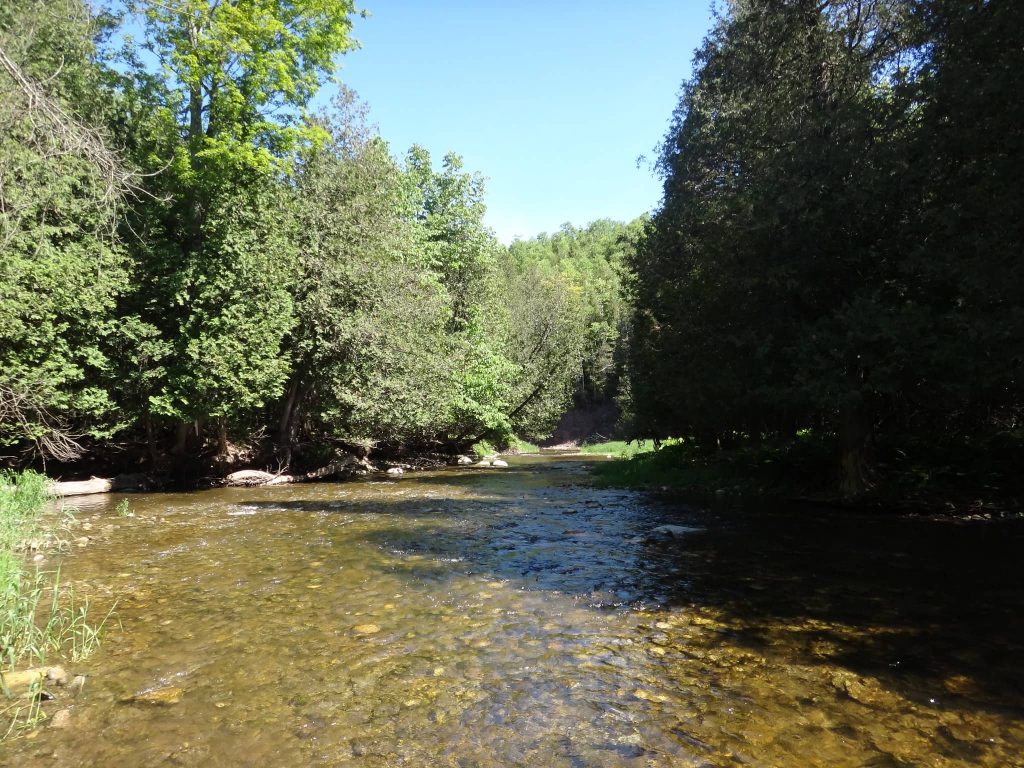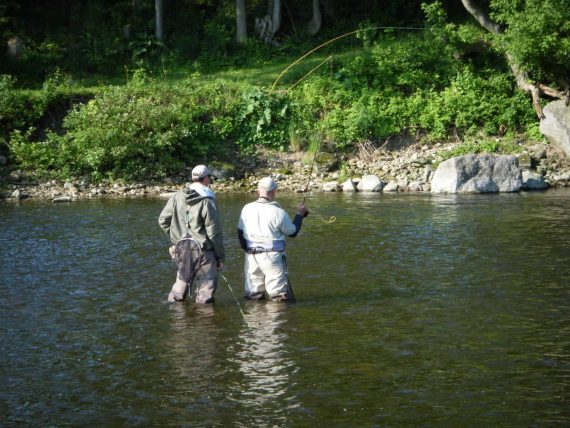 RIVER FISHING TIPS AND ADVICE FOR BEGINNERS
New to Fly Fishing and Centerpin fishing? That's Ok, you're not alone.
Brand new anglers ask me all the time about what rods and reels and other gear that I recommend, or they ask me about my best flies, best methods or even which rivers are good to fish. I simply got to the point where I couldn't keep up with the questions anymore, there just wasn't enough time in the day, so I build a website that cover's all of that. You should checkout our sister site where we tell you exactly what gear you need and tips and tricks to help you get started. Check out www.ontariotroutandsteelhead.com