Fishing The
Sydenham River
A trout and steelhead river.
We don't guide this river often because it's under special regulations and doesn't open until June 1st, but when we do get to fish it, it's usually lots of fun.
There are brook trout and Brown trout in the upper and lower sections but this river is better known for the steelhead and salmon runs in the lower river.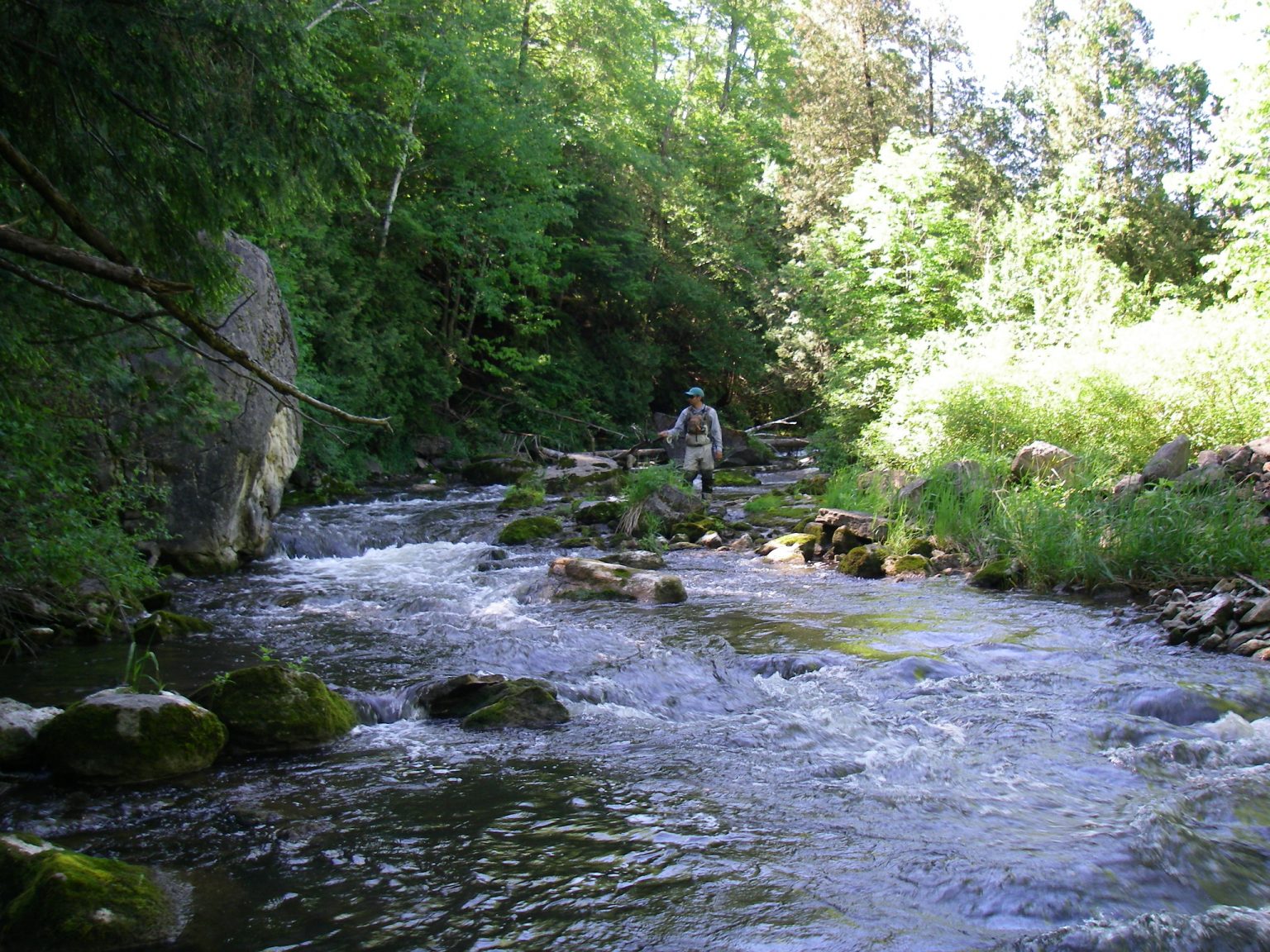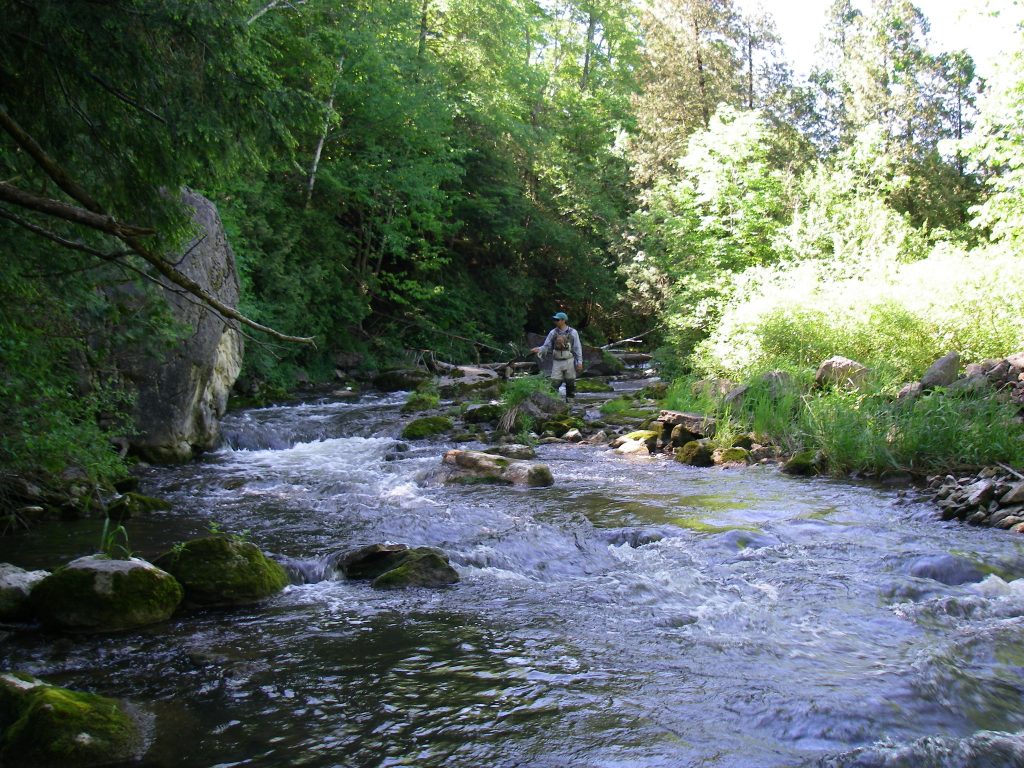 The lower section has a lot of rocky pocket water making it more suitable for nymph fishing but it can have good hatches and a few areas that are suitable for dry fly fishing.
The steelhead and salmon get blocked by Inglis Falls so all spawning takes place in the lower half of the river and you never know what you're going to catch when you fish closer to the falls.
This is a popular river with fall, winter and early spring steelheaders in the lower section because there is a small section open to "year round angling" near the mouth and below the dam ( check the regulations before you go).
There is also a fish ladder at the dam which attracts people from all over to watch the steelhead and salmon trying to get to the upper sections. Even if you don't fish it's also worth taking a trip to Inglis falls Park to walk the trails and check out the falls.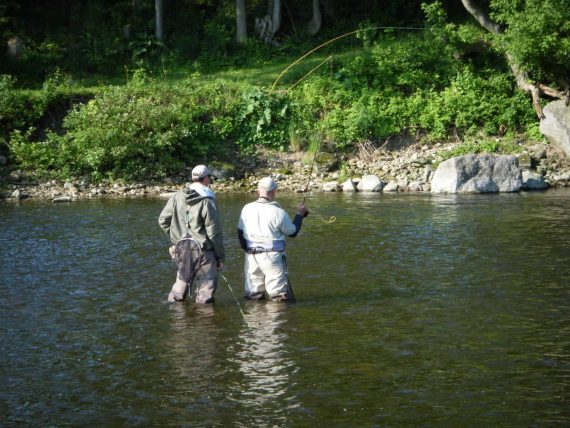 RIVER FISHING TIPS AND ADVICE
Have you ever wanted to know what the guides know? Now you can!
Anglers ask me all the time about what rods and reels and other gear that I recommend, or they ask me about my best flies, or my best methods or even which rivers are good to fish. I build a website that cover's all of that and more . . . . . You should checkout our sister site where I tell you exactly what gear you need and i give you free tips and tricks to help you catch more fish. Check out www.ontariotroutandsteelhead.com