Wading Boots for Ontario River Anglers
Every year I guide brand new anglers to river fishing and often times the guys want to go out and get themselves waders and boots before they come out on a trip with me.
Guys are often confused by so many brands, prices and types of waders and boots, rods and reels and even the small stuff. An there are so many opinions from so many people. If you want to know what I use, and what I recommend to my clients, friends and family I cover all that and more on this Page.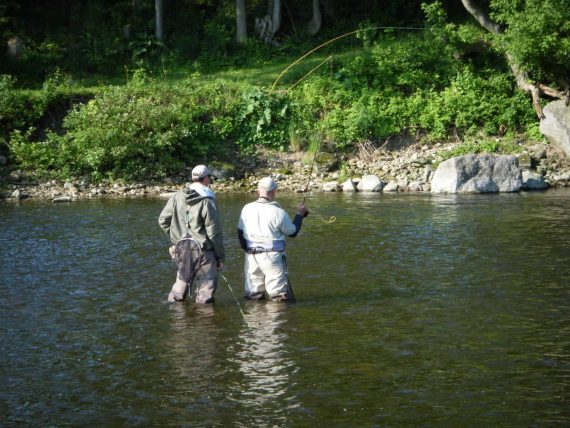 RIVER FISHING TIPS AND ADVICE
Have you ever wanted to know what the guides know? Now you can!
Anglers ask me all the time about what rods and reels and other gear that I recommend, or they ask me about my best flies, or my best methods or even which rivers are good to fish. I build a website that cover's all of that and more . . . . . You should checkout our sister site where I tell you exactly what gear you need and i give you free tips and tricks to help you catch more fish. Check out www.ontariotroutandsteelhead.com