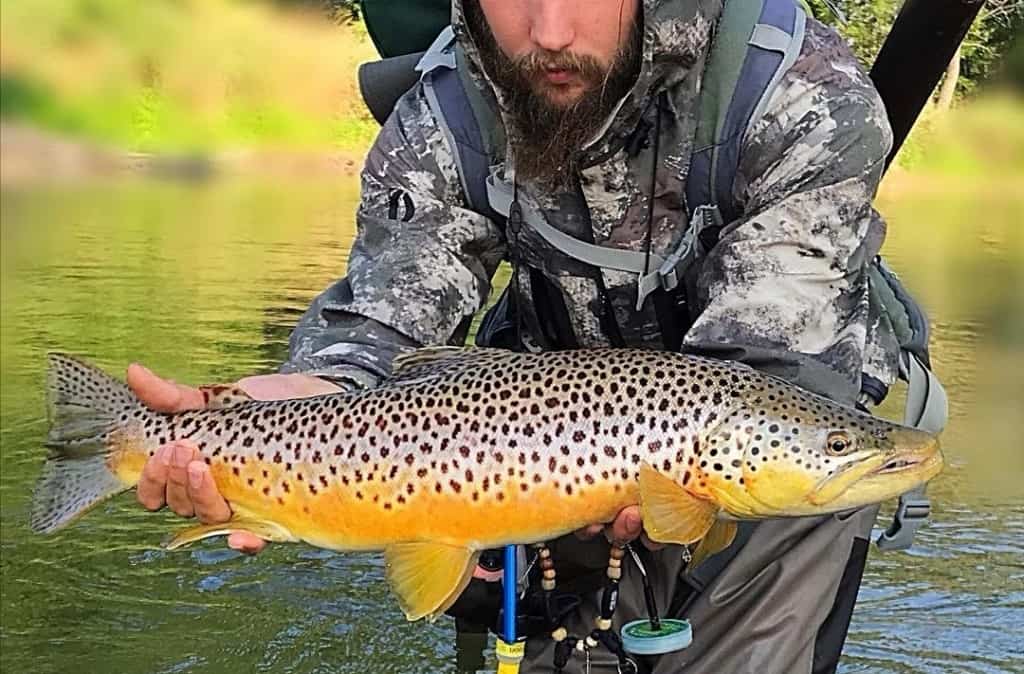 At 29 years old Cody is one of the best trout and steelhead anglers I have ever had the pleasure of being on the water with.
Cody is a true river fishing bum and it was along the banks of the Nottawasaga River where I first met him. I have heard the stories of Cody and his brother Jordan catching over 15 brown trout over 20 inches in one day and after seeing Cody fish I have no doubt. Cody now brings these unreal fishing skills to A Perfect Drift Guide Company.
Cody's passion for fishing and his patience with clients along with his ability to teach is what makes Cody one of the top river guides in Ontario. Cody is well versed in Centerpin fishing and fly fishing for trout, steelhead, salmon, and bass.
With Cody joining our team, we can now offer A Perfect Drift clients new waters and a fresh perspective. I'm also looking forward to spending more time on the water with Cody to pick his brain and learn about some of these hot spots that he will be showing his clients
All our guides at A Perfect Drift Guide Company are held to a higher standard in order for us to continue to be the premier river guide service in Ontario, and Cody is no different. Cody is trained by me to be a top river guide using the same methods that I use when fishing, when teaching, and when guiding.
Cody will be doing boat trips and walk and wade guide trips for trout, steelhead, salmon and bass.
Cody has become our top guide at A Perfect Drift Guide Company and the testimonials below show you why.
Hi Graham, The trip was excellent and Cody was excellent, super helpful, patient, we learned so much about Steelhead fishing. He never lost any energy all day, he was even going to give us extra time (fishing until dark) but we had to get back home. Thanks Naman
Just want to drop you a note to thank you for the day yesterday. I had a great time on the water. Very professional service. Would definitely recommend you without hesitation Keep up the good work Dan Montréal
Our trip was great. Cody was punctual, very personable and very knowledgeable. He provided great instruction on rigging and reading the water.
All in all we had a great day on the river. Andrea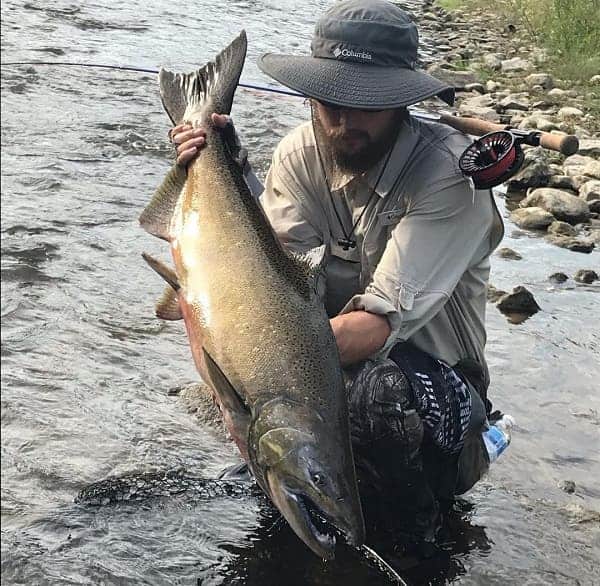 My name is Cody Burden, since I was a young child I have had a passion for fishing and the community that surrounds the sport.

Every day you can find me fishing, or doing something fishing related, like tying flies.

I was taught at a young age by my parents and grandparents, and have ever since had a rod permanently attached to my hand.

Chasing everything from panfish to steelhead, I have learned many different styles of fishing including: Centerpin float fishing, fly fishing, Spey fishing, spin fishing, ice fishing and some downrigging.
 Each season has a fish species that is willing to bite. I have grinded through every type of weather in each season, determined to figure out what it takes to get that bite.
Most kids growing up look forward to Saturday morning cartoons, I looked forward to Saturday morning fishing shows.
Fly fishing was first introduced to me around 12 years old, and I soon bought my own rod combo. Lucky for me, a brook trout creek was a short bike ride away.
As I got older and was able to travel and acquire more gear, I started to target everything I possibly could with my fly rod.
I fished for trout, salmon, steelhead, bass, pike, carp, crappie, and anything else I could find.
I teach many different styles including contact nymphing, hopper dropper, indicator, streamer, and full moon mousing.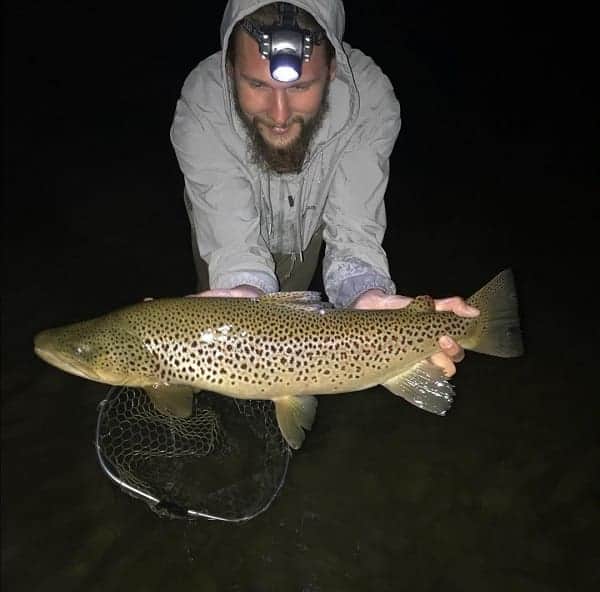 Centerpin fishing came to me later in my fishing career and has always been my go-to for searching rivers I have never fished before, no matter the target species.
Float fishing for salmon in water greater than 10 feet has always been a favorite for me. Doesn't matter if you're brand new or a seasoned veteran, I guarantee you there is always something to learn.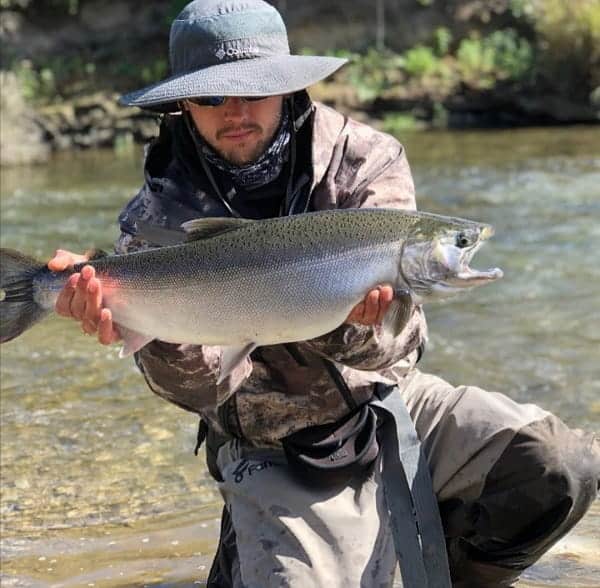 Swinging for steelhead (preferably with a skagit set up) is my personal favourite style of fishing. The adrenaline rush from the tight line grab is exhilarating. 
Everything about it from tying flies to casting is absolutely captivating.
I guide the Nottawasaga River, Beaver River, Bighead River, and a bunch of small tributaries.
I offer drift boat trips as well as walk and wades. With the addition of ice fishing, I guide almost all year round. 
Bruce, Grey and Simcoe counties have an abundance of wilderness and beauty that's just waiting for you to come and explore.
As someone who was born and raised in this area I can assure you it is a sight to see!
During the winter when the rivers are frozen you can find Cody on the ice catching some huge fish.
If you have ever wanted to experience ice fishing let us know and we will set you up on an ice fishing trip around the Barrie area.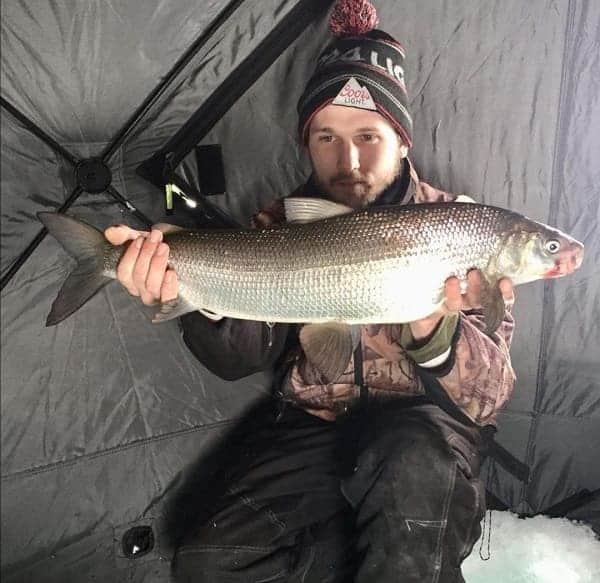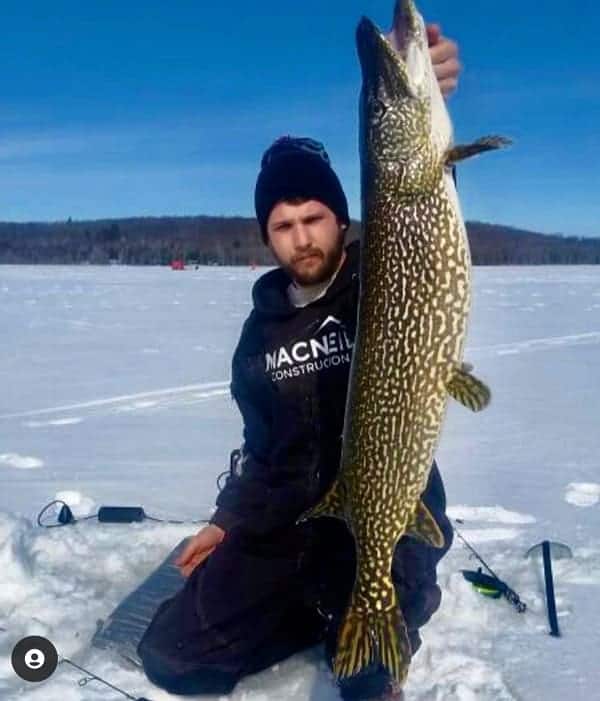 My skills go way beyond just river fishing for trout and steelhead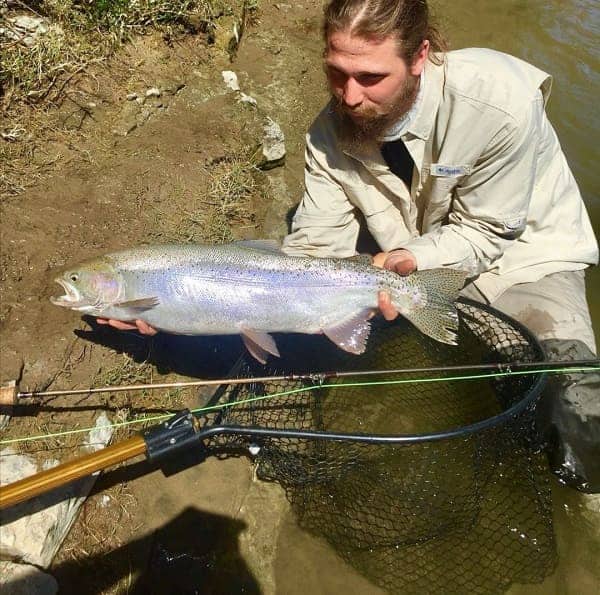 Fly Caught Steelhead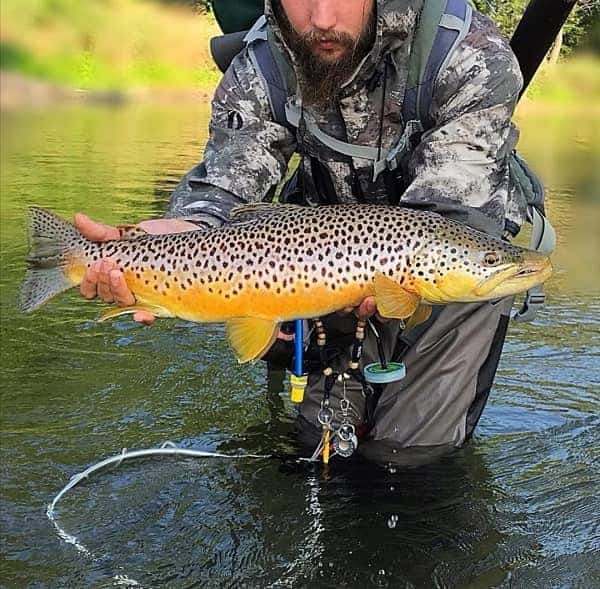 Amazing Huge Brown Trout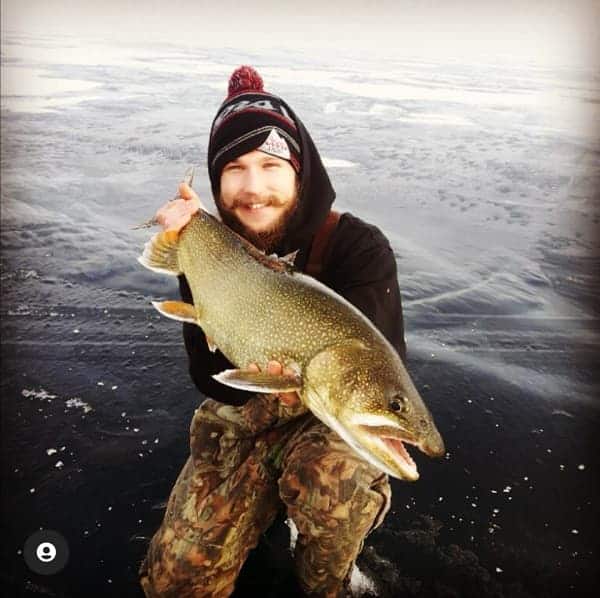 Huge Lake Trout Caught Ice Fishing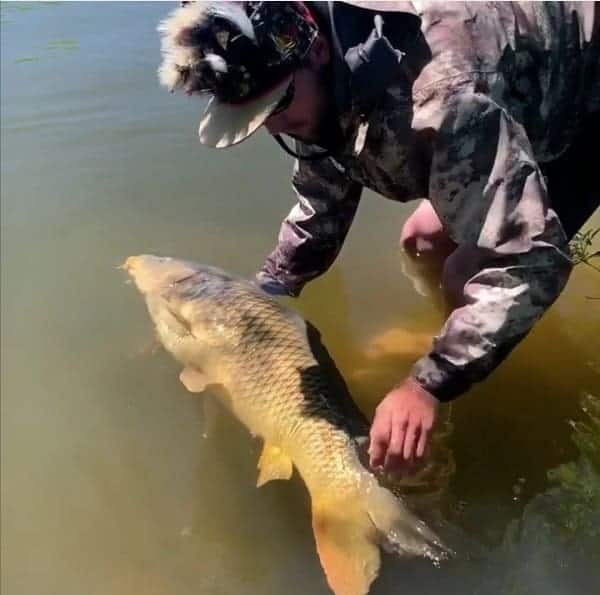 Huge Carp